Bone Broth
June 5at 9:30 am

-

1:30 pm

$106.65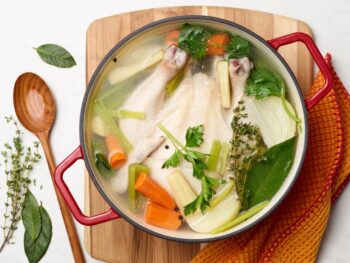 Remember when we were unwell and mum would cook a chicken broth tasting clean, fresh and was full of yummy goodness.The stock was made from bones, beautiful aromatics simmering away filling the house with love.
This class will give us an understanding of how food  can be medicine for our bodies.
To start you'll learn handy techniques used to produce flavoursome broth. How to use it in our cooking to nurture our families and tips on how to store and preserve.
Double chicken stock.
Bone broth.